Establishing Your Real Estate Brand
In the real estate business, acquiring a reputation as someone who always puts their clients first is crucial to success. In real estate marketing, establishing your real estate brand begins with the personal brand you create for yourself. Your agent branding should be memorable, likeable, and trustworthy.
Authorify can help create agent branding that is memorable, likeable and trustworthy by providing you with a complete marketing system that captures leads and converts them into clients.
What Is Real Estate Branding?
Real estate branding is more than just slapping a real estate logo on your listings and waiting for the sale to make itself. To be visible in the real estate industry, you have to create a brand for your agency and develop a marketing strategy that builds trust with your target audience and potential leads.
The best real estate agencies and agents have a firm grasp of how it works. This means that you need to learn about not only the technical aspects of real estate, but also everything that influences its value, such as marketing and public perception.
Social Media Presence
Being active in social media is a great way to connect with people who may be interested in your real estate services. By taking the time to create an online presence, you give people the opportunity to learn about your small business, ask questions and even recommend you to their friends and family.
Pro-tip: In addition to Facebook and LinkedIn, use Instagram, Pinterest, and Twitter to reach new audiences. Make sure your social media posts are full of beautiful photos of houses and inviting aesthetics.
Brand Identity
The first thing to do when creating your brand identity or rebranding your business is to consider what kind of image you want to project about yourself. For instance, if you are selling houses that are aimed at young people, it might make sense to have a fun and vibrant logo design whereas if you are selling to an elderly, retired population, it might be more appropriate to have a more serious logo.
Your brand identity should be reflected in all your marketing materials. From your business cards and signage straight down to your fonts, brand colors and real estate website.
Target Audience
When you decide to become a real estate agent, you may as well start off with the right foot forward. The first step is to create an identity that will help you get your target audience straight.
A brand is a way for an organization to communicate its core values and what makes it unique to its customers. Establishing your real estate brand identity helps you to get your target audience straight so that they can easily identify you as the go-to expert in your field.
Building Up Your Real Estate Brand With Authorify
So you've made the brave decision to start your brand design journey. Partner with Authorify to nail your real estate branding strategy straight from the get-go.
License up to twenty-five book titles
Authorify is a digital-age branding service that helps real estate agents establish their own brand by publishing your own digital and print books.
You can use Authorify's platform to provide books related to real estate and boost your authority as a real estate company or agent.
Access direct mail templates
Gone are the days where you have to craft your own marketing mails. Save time in the marketing process and focus more on your real estate leads instead by accessing our direct mail template library.
With Authorify's membership, you can save time on coming up with your own profitable real estate branding ideas.
Use capture web pages for lead generation
With Authorify you can engage with your online audience in ways others can't. We can help you design a mobile-optimized lead capture site that gets leads clicking on the 'Buy' button for your branded book!
Our platform is exclusive to our members, providing you with advanced marketing tools to improve your lead generation capacity.
Establish your realtor brand identity through social media
Take your online authority to the next level by acing your social media and SEO game. You can grow your social media presence by promoting your books on your favorite social media platforms.
Leverage Authorify's digital bundle for a comprehensive marketing solution and see your leads soar.
Impress first time and veteran home buyers with your authority
Authorify can help you appeal to and impress both first-time home buyers and experienced people in the real estate business. Your brand authority is what will speak for you when you're looking for leads who want to get into real estate investing, buying or selling.
Get started on the right foot by nailing your brand and attracting an audience today.
Find Out Why Top Real Estate Agents Go With Authorify
If you're having doubts about whether or not you'll benefit from Authorify's branding services, look no further. Here are some success stories from our happy members that decided to get their banding journey started with us: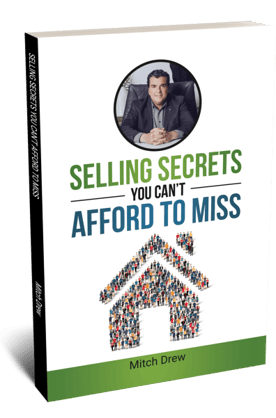 Mitch Is A Perfect Three For Three With His First Books!
"Let me tell you, this book has been great. I've not used it once, not twice, but three times. Three times! I've used the book three times. I've successfully secured the listing. The last thing I say to someone when I hand them this book is "Would you mind reading this book, please? That way you and I are going to be on the same page."- Mitch Drew
Grow Your Real Estate Brand Through Authorify
Good marketing is good branding. If you're looking for ways to differentiate yourself in your real estate listings, Authorify provides a unique platform that's easy and fun to use.
Authorify can help you build your brand and provide you a platform to invite more marketing growth, open house opportunities, and leads.
Get started with us today by claiming your free book sample!