Real Estate Farming: Becoming the Go-to Agent
If you're in real estate, you know how challenging it can be to grow your sphere of influence. When it comes to selling homes, there are a dizzying array of options – and every day, more jump on the bandwagon. This makes getting new business harder than ever.
What if we could make marketing your properties fun, easy and fast? And what if we told you we can also give you all the tools you'll need to convert leads into appointments and appointments into listings?
Authorify can be your one-stop-shop for all things related to your real estate farming techniques. Discover how our carefully built marketing system can help you attract the best leads and convert them into listings that make a difference.
Sign up for a membership with Authorify today and discover how easy your home sales process can be.
What is Real Estate Farming?
Real estate farming is a real estate marketing technique used by agents to nurture business and grow their leads in a specific demographic or market.
It involves regularly visiting homes, apartment buildings, or businesses in an area and handing out or leaving materials promoting your services.
Treating real estate farming as a priority can provide an agent with extra cash flow and help them build up a reputation in the community. When the market changes and more people are looking to buy or sell properties, the agent already has an established network and reputation and will benefit from the increased number of leads coming in.
So how can you get started and make yourself the neighborhood expert and go-to agent in the specific neighborhoods you desire?
Connecting with your real estate market
It's been said that your clients will always be your best marketing tool, and this rings true in the real estate market. As with any business, it's imperative that you find new ways to market your services to buyers and sellers if you want your business to continue growing.
A successful real estate agent develops a strong network of contacts beyond just social media by developing connections in their farm area. Real estate lead generation tactics are crucial here. It is important that you develop a list of target clients who are likely buyers for your listings and also likely to grow your referrals.
After identifying this crucial information, instead of waiting for people to come to you, go find them! You can do this by hosting an open house for available listings, door-knocking or sharing your marketing materials through direct mail marketing.
Strengthening your demographics
Being a go-to agent means knowing everything you can about the geographic area you're catering to.
Tapping into your local MLS (multiple listing service) is essential to research your farm area and identify which properties have sold recently and for how much. This can also influence your real estate farming ideas from a marketing perspective.
The MLS information will give you a good indication of the momentum in the neighborhood and provide you with valuable insights into your target audience, their demand, pricing trends, and potential opportunities.
This is an excellent tactic for geographic farming areas that focus on demographics.
Putting you before other real estate agents
The problem for most agents is the same: their potential clients are also competitors. They don't want to share the same leads, and they don't want to share the same customers. Realtors, homeowners, and home buyers are much more likely to put you first if you build your local business differently.
With real estate farming, you can focus on delivering value in ways that reward your clients and employers by giving them an advantage over other agents.
In this way, you are not just building your real estate business but also changing the culture of real estate by making everyone better off in the local community.
Authorify Grants You Real Estate Farming Authority
License up to twenty-five printed and digital books
Authorify grants you authority. You can manage and license digital and print books using your Authorify membership.
Authorify's platform is easy to use and will help build your real estate farming authority in your niche. It will help lead your prospects to believe you are already a success, which in turn fuels more listing profits and growth for your business.
Direct mail templates libraries
Boost your local marketing campaigns with Authorify's direct mail templates library. With your membership, you can unlock access to a library of ready-to-go templates.
Authorify helps ease your stress at the thought of cold calling by helping generate leads with homeowners in your real estate farm area without even leaving the office.
Lead capture web pages
Authorify can help you enhance your existing real estate website by creating a mobile-optimized book lead capture page. Ace your branded landing page and capture leads with ease today by converting those clicks to higher turnover rates.
You get quality leads, grow the number of homes you manage and shorten listing cycles through this feature.
Weekly training calls with farm area experts
Authorify's success training is built to take your sales skills to the next level. Connect with local experts in your farm area on regular training calls.
From winning divorce listings to managing vacant listings, our real estate experts can provide insight on everything through the Authorify-powered calls.
Training portal to hone your marketing strategy
As an Authorify member, you are granted access to an integrated training portal.
Equip yourself with all the marketing skills you need to grow your listings, enhance your business plan and grow your sales today.
Successful Real Estate Agents Choose Authorify To Handle Their Leads. Here's Why.
It's time to ace your marketing plan and real estate farming strategy. Authorify can help you get real results with your listings and attract new listings in the specific area you want.
Authorify's book branding service can make all the difference in landing you your next million dollar listing.
Don't believe us? Here are Authorify members that unlocked great results with their books: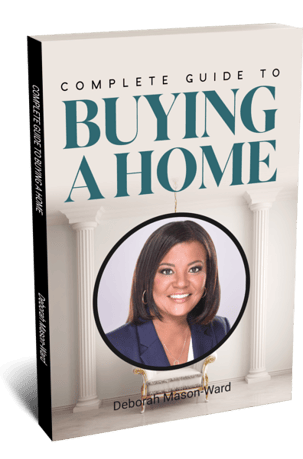 "I Got My First Client Because Of Authorify!"- Deborah Mason, Pompano Beach, FL
I'm a new real estate agent and I got my first client because of Authorify. Prior to that, I was only doing rentals and leases of apartments and condos. After I created this book, I added it to my Facebook page, I sent out letters and I offered a free download or a hard copy and I also talked to everyone that would listen. And now I have my first real client. It's a nice couple and they're looking to purchase their first home.
Thanks Authorify!
Generate Your Leads With Authorify
In today's world, no one really "buys houses" on the go. They buy houses from reputable agents who understand their needs, tailor their approach to fit those needs and offer them the best value for their money.
That all starts with you.
We know marketing is tough no matter what industry you're in, and desire is essential to set yourself apart and capture the attention of anyone who might be looking to buy or sell property.
With Authorify's support, you can instantly command respect and bring value to your clients through your own personally branded book.
Sound intriguing? Get your free book sample today!